Reverse Engineering and Design Recovery
Recovery, Reverse Engineering & Re-life Services for Your Products
Bringing New Life and Value to Your Recovered Designs.
If required, we can re-life the product as part of our design recovery service; removing any hard to find or obsolete parts and look for opportunities for design for manufacture and design for profitability to give you a better value solution which you can confidently manufacture for many years to come. Detailed characterisation of the existing product allows for a high level of confidence in verification and validation of the recovered design. Where BOM components have gone end of life then alternatives are identified and the functionality of the original product entirely maintained.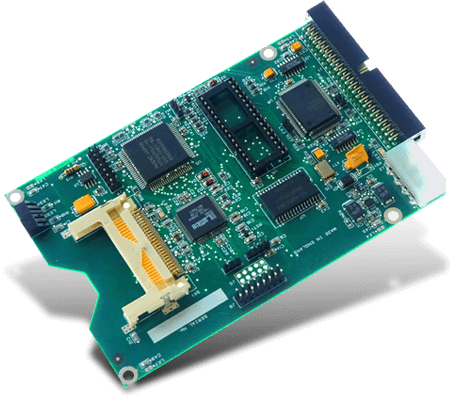 Design Recovery and Reverse Engineering Services We Offer to Get Your Project to Market.

Design Recovery for Aerospace, Nuclear, Defence & Other Industries


Code Recovery


Assessing a competitor product prior to designing your own


Design Recovery for Part Complete Projects for Electronics, Software, Firmware and Apps


Recovering the mechanical elements

Design Recovery for Aerospace, Nuclear, Defence and Other Industries
We have successfully completed many of these projects for aerospace, nuclear, defence, industrial, FMCG and many other industries. Where a form and functionally identical product is required for applications such as aerospace, we have the experience to recover the design and produce the recovered version. In effect, producing the substantially identical recovered design so as to preserve existing industry approvals and accreditations
Code Recovery
For code recovery depending on the language, the coding environment and any protection of the code on the device, we can still often recover the binary and if required we can characterise the behaviours so as to re-create the code base from scratch to allow future changes and updates to be completed. In the process of working to understand the product, we can produce the testing and programming paperwork to enable both internal engineers and your end customers to use the product as was originally intended.
Assessing a competitor product prior to designing your own
It's often the case that as your customer base grows and you look to optimise your profitability that it begins to make sense to invest in developing your own products and in so doing removing any dependency on bought in electronics or systems. Understanding the product in hand is a key step to specifying your own development. You may also take the opportunity to assess multiple competitor products. We can remove the mystery here by undertaking a full strip and evaluation in our lab and ultimately providing you with a written assessment of the products you wish to learn from. From key direction on BOM, IC selection and circuitry to an evaluation of the performance and behaviour of any embedded code, partner software or companion apps.We will give you a complete overview of the approach of the existing competitor products. With a clear view of all the opportunities to take your product in a feature rich but cost effective direction, this data then feeds into your own design specification for your new product which will benefit from the detailed analysis we provide.
Design Recovery for Part Complete Projects for Electronics, Software, Firmware and Apps
We often have customers who come to us looking for help with completing part finished, non-functioning development projects. This is often through no fault of their own, where a project starts development and for whatever reason be it project planning, timeliness, functional issues, overrun of budget, misunderstood or mismatched expectations or specification errors they find themselves without stable working prototypes long after they expected their project to have been completed and with the original market need still waiting to be satisfied. The team here at Newbury Innovation are highly experienced in design recovery. We can work with what you've got in hand so far from your original project. We will complete a detailed review, investigate the underlying architecture and come up with a detailed plan to re-establish the project and get you to a successful outcome. Where possible we will of course use as much of what's already been completed as possible, mindful always of your existing investment in both time and money to get to this stage of the development. We can work with your previous developer to hand over design data and capture as much value as possible from them. Often this process throws a spotlight on the area of the development that has caused the stall, enabling the next steps to recovery to be completed more quickly. Engaging with the designer on your behalf removes any emotion surrounding the end of that collaboration and our experience is that almost all developers work to quickly hand over what's been produced so far. I'm proud to say we have had great success in recovering what's been done, completing the development and getting the product to a waiting market.
Recovering the mechanical elements
rom simply identifying the off the shelf elements to doing a 3D scan to recover a CAD based point cloud of your custom parts and from that to then reproduce the drawings and models to micron accuracy which ultimately leads to tooling and or manufacture of substantially identical parts. The mechanical elements of your product can also be recovered no problem! Even complex assemblies are no issue for us to recover, get in touch to learn more.