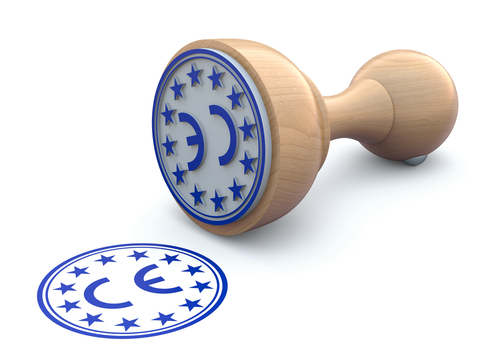 Jun 16th 2014
How to CE Mark A Product
Gain access to exclusive and valuable information about CE marking.
CE Marking
Download
The majority of products require CE Marking before they can be sold in the EU and affiliated countries. It proves your product has been fully assessed and meets all safety, health and environmental protection requirements of the EU.
The CE marking process involves proving your product meets all the previously mentioned requirements in a technical document. Once this is authorised, it may have to be provided to distributors and importers alongside supporting documentation regarding CE marking.
The process as a whole can be very time consuming and confusing. That's why we've put together a free guide on how to CE mark your product.
How To CE Mark A Product - Free Guide
In our new white paper we discuss the CE marking process in detail, offering straightforward steps to successful CE marking in an easy-to-digest guide. This white paper will provide you and your business with clear guidance created by experts in the electronics industry.
You'll learn:
Why CE marking is easier than you think
The 11 step process for CE marking your product
How CE marking can benefit your business
Get a copy of our new white paper now and learn how to CE mark your products today. Simply fill out your details on the left-hand side to get your copy.
About CE Marking
The letters CE appear on products that are traded in the European market. CE Marking is the verification by a manufacturer ensuring that products meet the EU safety guidelines, as well as health and environmental requirements. CE Marking gives companies easier access into the European market, allowing them to sell their products without having to adapt or recheck.
CE Marking is required when products are new to Europe, second hand from outside of Europe, placed on the market for the first time or are existing modified products. Failure to CE Mark a product means it will not be eligible for sale within the EU.
CE Marking can simply involve testing carried out by the manufacturer or an independent third party depending on the product concerned. Newbury Innovation has produced an exclusive new white paper with clear and concise information about the CE marking process.
Need further help?