Printed Circuit Boards for every Application
Manufacturing bare PCBs to your exact design needs and specifications is our specialty.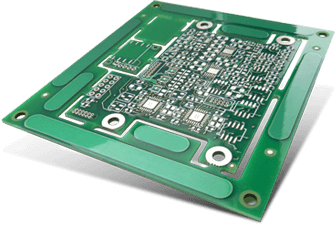 Printed Circuit boards for every application
By working with our sister company, PCB Train, we fabricate more different types of printed circuit boards per year than any other UK manufacturer. Our PCB fabrication service offers huge flexibility over order scales, from prototypes and small batch PCBS through to high volume orders of 10,000+. No quantity is too small and no delivery is ever too fast for us. We are renowned for our competitive pricing, reliable deliveries, high quality PCBs, excellent technical support and for being the only UK PCB fabricator to provide a complete electronic manufacturing service.
With over 60 years of industry experience, we have developed an efficient and flexible PCB fabrication process designed to meet our client's individual requirements. Our integrated approach, along with the fact that 95% of our manufacturing takes place in-house, means that we take complete responsibility for the quality of your PCB fabrication.
Our pre-production PCBs are frequently manufactured in our UK facility, pending the arrival of production supplies from our partners. For large production runs, we distribute PCBs manufactured by our carefully selected international partners. However, regardless of where they are manufactured, the entire fabrication process is overseen and managed by Newbury Electronics so you can trust that only one tooling charge is applied.
Each product is then quality checked in the UK and deliveries are consistently completed on schedule. See our guide for a complete overview on how PCBs are made at Newbury Electronics.
PCB Train exists to supply PCBs you can trust. Our plant is dedicated to manufacturing high quality PCBs in small and medium batches using the very best production plant and techniques available.
PCB Train provides a 1 Day Turnaround Express Service for PCB Fabrication. Find out more about our low-volume PCB manufacturing services here or Start your Online Quote
Why choose Newbury Electronics Ltd?
We are one of only a very few PCB manufacturers to employ the most up to date digital manufacturing process where all imaging is direct from digital data, and no intermediate photographic film tooling is necessary. This gives much better registration (both solder resist to pad and drill to copper land) and permits a finer track and gap capability.