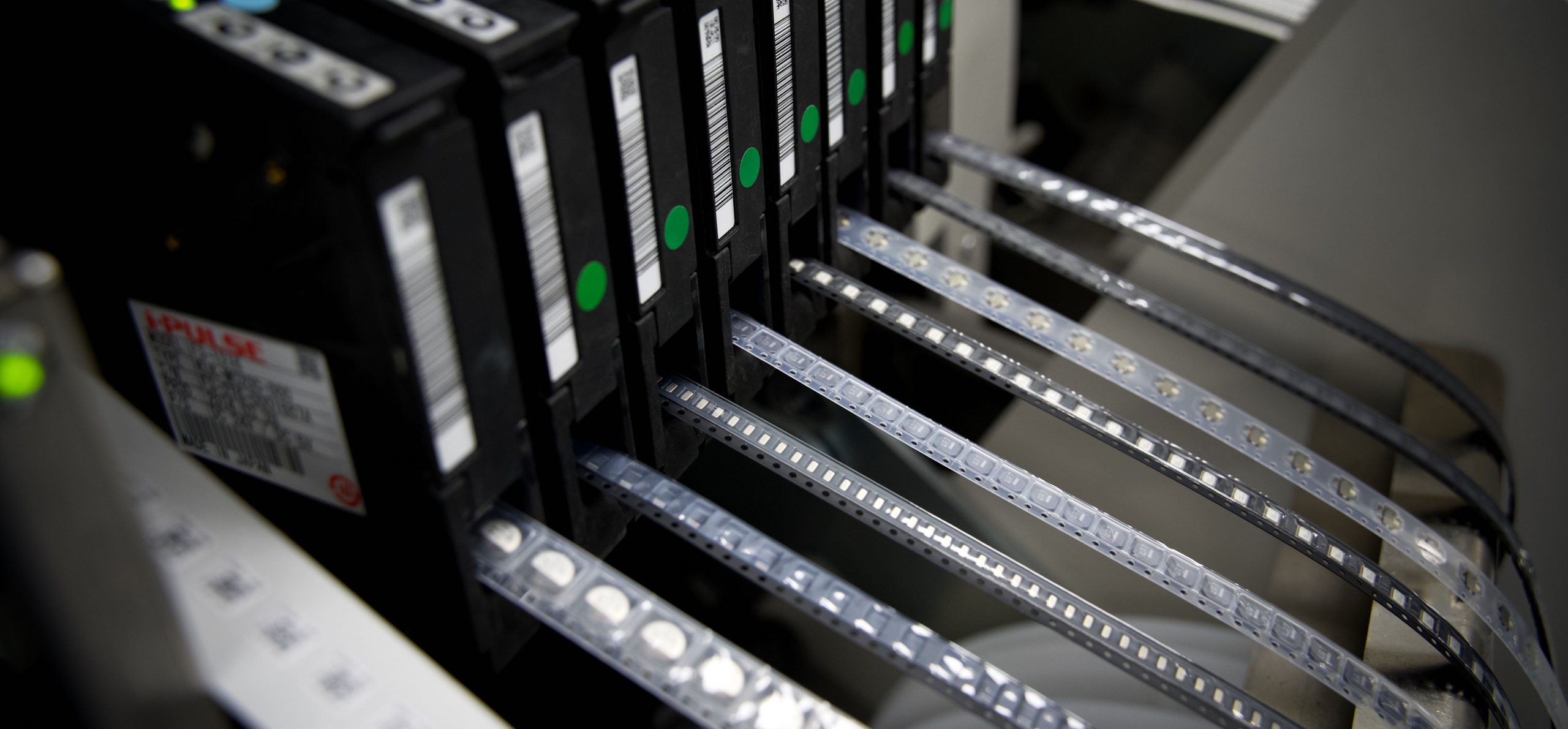 Jul 1st 2021
Electronic Component Shortages | What do you do when the well runs dry…..
With increasing supply chain volatility and global electronic component shortages of epic proportions, Conor La Grue, Newbury Innovation Director, explains how the Newbury Electronics Group is keeping up with this ever-changing market!
"High on the risk register for every new product design I've ever been involved with is the provenance and availability of key BOM components.  Of course, the aim is to always design for manufacturability including longevity and that's always being balanced against build cost and ultimately profitability.
Our electronics design tool, Altium, gives us access to live availability in the global marketplace, through the Octopart inbuilt module, which is right at the designer's finger tips, as we work up early concepts.  We always work to pick key parts with footprints and functionality across a family of components, in order to bake in easy alternatives and ideally not be backed into a corner on the first variant of the product, leaving easy routes to upgrade and capability expansion.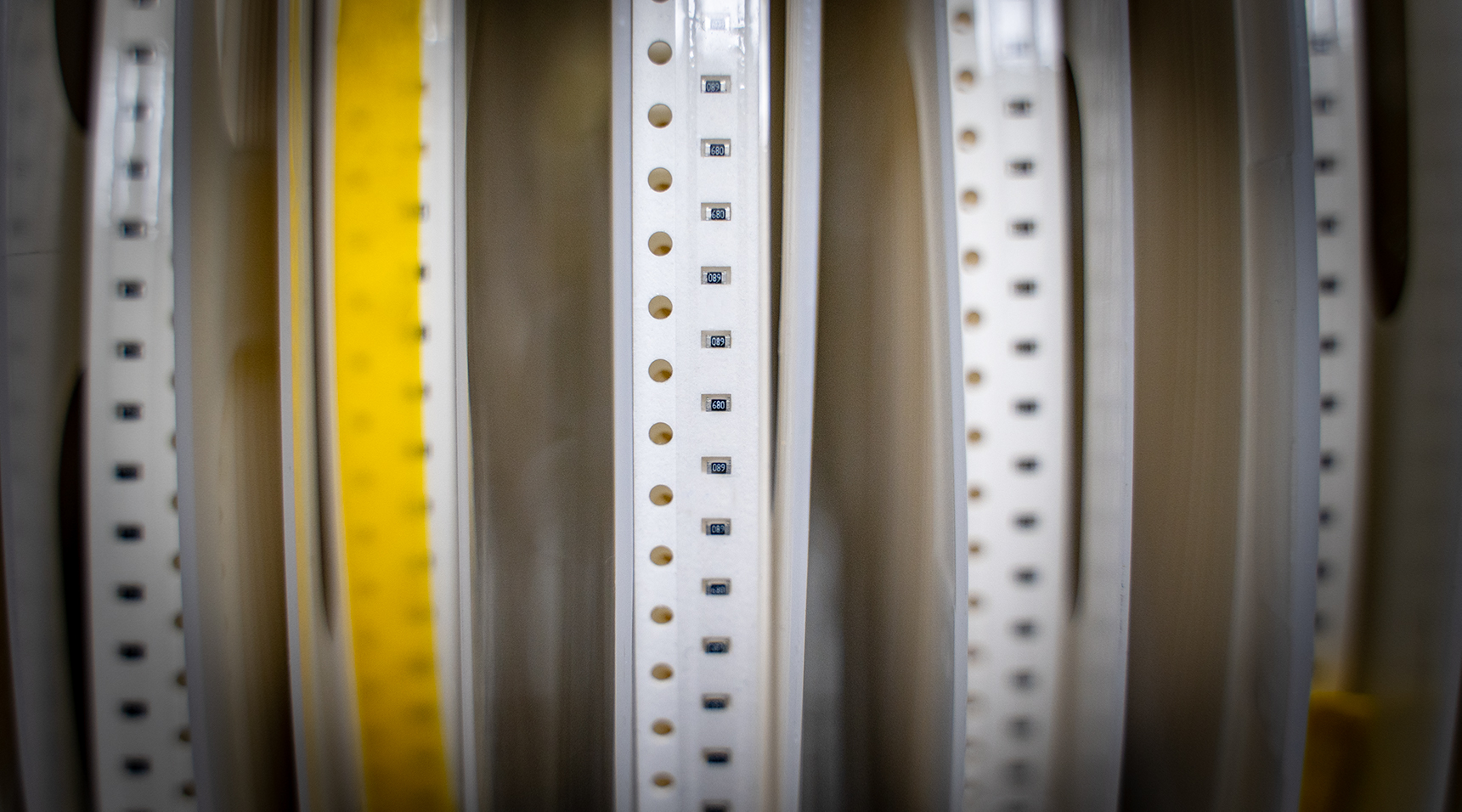 Supply of key electronics has actually been challenged for many years, even ahead of Covid the industry was already experiencing electronic component shortages, but with thousands of designs being built by The Newbury Electronics Group every year, our understanding of provenance and supply is second to none, with this knowledge being baked into every design from the start.
When Covid 19 hit, for the electronics world, it was a double-edged sword. As global stay at home orders were issued en-masse, industries quickly shifted to at home working for many office-based staff and the demand for online services was unprecedented. With all these rapid, fairly overnight changes, demand skyrocketed for laptops, PC screens, TV and gaming consoles, including the rapid expansion of online & data hosting services, all requiring extra equipment to be put in place and at the same time, across the world, factories including ours, had to find a way to safely operate and keep production going.
"I'm proud to say we were able to trade safely throughout the pandemic and here in the UK, we supported dozens of government backed projects for the rapid production of lifesaving ventilators and oxygen sensors - making dozens of prototypes, in a matter of hours, that would normally have taken many days. We are very proud of our team's ability to respond rapidly and so helping to do our part, in a time of national emergency."
However, across the globe not all factories were able to trade normally, some suffered terrible, tragic outbreaks that pushed them into enforced shutdowns and entire industrialised regions in Asia were ordered into formal lengthy shutdowns. Elsewhere, a fire in Japan, at a key manufacturing site for silicone raw materials, used in downstream integrated circuit manufacture, impacted the automotive market, putting further pressure on the global supply of electronics.
The perfect storm of an unprecedented spike in demand at the same time as a global drop in production capacity, across all sectors, was then was further impacted by global logistics.
With fundamentally fewer aircraft in the sky to move product and on the oceans thousands of shipping containers entirely out of position, meant a logistical backlog the likes of which the modern globally connected marketplace has just never seen. All this topped off with the recent vision on our TV's of a super container carrier, stuck, blocking the Suez canal. Then, having learnt little from previous electronic component shortages, buyers of large multinationals compounded the problem by seeking to secure more stock than they actually needed and manufacturers shut down digital portals to deal with their clients on an allocation basis, working from the top down, thus an entire generation of company buyers used to simply clicking a button to secure stock are left high and dry.
So finally, lead times extend further and further out and the final impact in all this, to compound all the rest of the pain, is one of cost hikes, with increases of 400 and 500% on raw materials and some products now being not uncommon. This is quite the predicament - we still need to design and build new product or now, modify existing product to accommodate the shrinking market.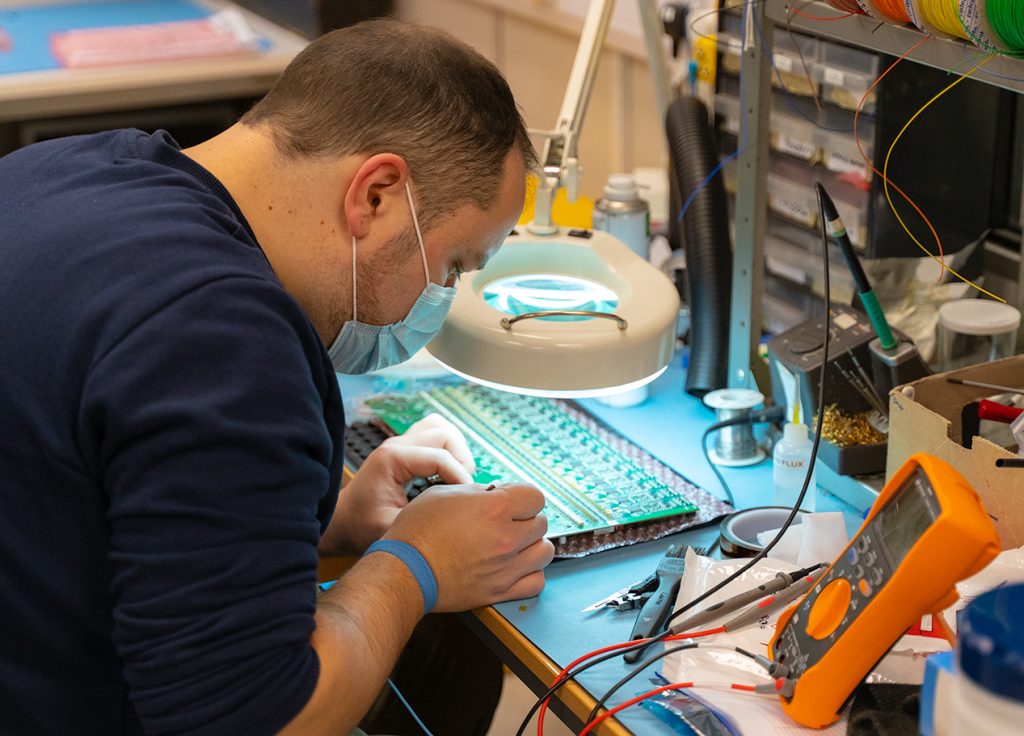 Engineers are creatures of habit and all have favourite chipsets that they know perform well, STM32 ARM cortex is well used across industrial and FMCG, IOT with a huge family of devices, great support and also a favourite of Apple and Tesla.
In a matter of a few days one of the best ranges with 1948 off, different product lines were reduced to just 223 off.  Ouch!
So, what can we do? - Well, there are always alternatives, online tools have quickly evolved to further help engineers find alternatives. For prototyping and initial volumes, we can still find good solutions and in the volumes we need to get products through development and into pre-production.
"Necessity is the mother of all invention and being forced to put more effort into casting wider for design solutions, inherently makes us better at what we do!"
Meanwhile billions are being invested into the global marketplace to expand capacity in production, as the entire recovery is going to be throttled be capacity.
They say change is the only constant, but with 65 years of trading heritage, this means the Newbury Electronics Group has seen boom and recession many times over, so, even with all the challenges of the current trading conditions, having learnt to be truly agile in our approach to design and in leveraging business relationships developed over the decades, when looking at materials and supply chain, we have the ability to not only trade through the challenge but continue to grow in the process.
What's next?!"
Conor La Grue | Innovation Director
Electronic Component Shortages - FAQ
Q: I have a product with an end of life / out of stock component(s) – can you help me?
A:  Yes, we have highly experienced quoting team and an inhouse Innovation Division that can take on Engineering discovery projects to support you on identifying suitable alternative parts and where needed to redesign your electronics to deliver the same functionality but with more readily available parts.
Q: What is the process for replacing components – what do I need to do?
A: The more data you can share on the functionality, performance and behaviour of your electronics the better. We can guide you through that process of capturing the behaviour such that we have the widest scope for alternative parts possible.
Q: Will my firmware still work if I change some of my circuitry.
A: Its highly likely that if changing manufacturers or families of IC for a specific function or application that your firmware will need to be updated to drive that new electronic element, the good news here is we have a team that can work to understand your existing code and work up a plan to create a new build that will adopt the new componentry whilst preserving the overall products behaviour.
Q: What will finding alternative components for my electronics design cost?
A: That's going to vary hugely depending on the specific of your need, there may also be a small delay in being able to react due to the high demand for our in-house design resources.
Q; What is Newbury PCB fabrication doing to secure supply and insulate its customers from price increases.
A: We always hold a significant volume of key substrates and consumable materials commonly used in our bare board production for our most widely adopted production options. We are doing all we can to secure ongoing materials at the best possible rates such that there is minimal impact to the prices you will pay for your bare boards.  However inevitably prices will increase in line overtime with the market increases in raw materials.
Q: How long will these shortages in materials and long lead times last.
A: There is a huge investment happening industry wide to meet demand and the outlook is that within a 12 month period we will see these pressures ease and more component lines becoming more freely available.
Q: Are prices likely to drop back to pre-Covid rates once the availability has recovered.
A: The industry is investing billions in new capacity, with new sources of raw materials, new factories and new systems and logistics being put in place - the cost of which is likely to permanently impact pricing, so in our view prices will stabilise but they won't go all the way back to where they were as the market has permanently changed.
If you have any further questions on current electronic component shortages, please get in touch.
For Low Volume Online PCB Fabrication & Assembly services, see our sister company PCB Train.