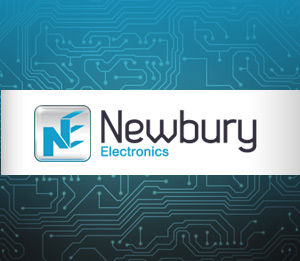 Feb 17th 2011
Electronics Superstar – Paul Eisler
The Newbury Blog will be profiling the lives of some of the most influential figures from the history of Electronics. Who better to start our examination of 'Electronics Superstars' than Paul Eisler, the inventor of the printed circuit board.
Paul Eisler was born in Vienna in 1907. He studied engineering at the Vienna University of Technology. After working in Belgrade installing radios in trains, he returned to Vienna to work as a printer. Unfortunately, he was forced out of work by the fascists in 1934 and emigrated to England in 1936.
Whilst living in a boarding house in Hampstead, without work or a work permit, he began to make a radio using a printed circuit board. Then in 1941, he engaged Henderson and Spalding, a lithography company in Camberwell, to invest in his circuit board design via a specially created subsidiary of the company, called 'Technograph'. Sadly, he neglected to read the contract before signing it and inadvertently forfeited the rights to his invention. It was a pretty standard employment contract; he agreed to submit any patent right during his employment for a nominal fee of £1, but it also gave him 16.5% ownership of Technograph.
He managed to obtain his first three printed circuit patents for a wide range of applications. They were split out from a single application submitted in 1943 and finally published after long legal procedures on June 21 1950.
After the war ended, the United States opened access to his printed circuit innovation. Since 1948, it has been used in all airborne instrument electronics. Very few companies acknowledged or licenced Technograph's patents and the company had financial difficulties. He resigned from Technograph in 1957.
Among his projects as a freelancer, were films to heat 'floor and wall coverings' and food. The wallpaper idea was viable, but interest waned after the advent of cheaper energy resources following the discovery of natural gas in the North Sea.
Eisler invented many other practical applications of heating technology, such as the pizza warmer and rear window defroster, but he was not very successful in commercialising them. He will always be best remembered for his contribution to the electronic assembly industry by inventing the printed circuit board.
Eisler died on October 26 1992 at the age of 85.