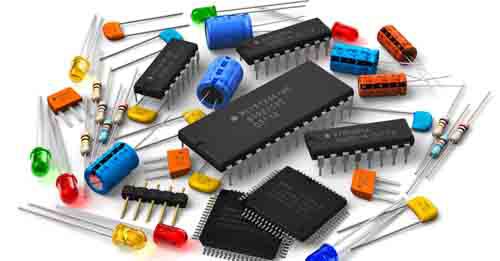 May 20th 2019
Free Bill of Materials (BOM) Template for Excel
If you would like to send us an enquiry for PCB assembly of free issue parts, or a BOM (Bill of Materials) pricing request, these seven easy steps should explain how.
1. Download one of our free Bill of Material templates for Excel
Choose a suitable format in either .xls or .xlsx and download our bill of materials template through the following links:

2. Gather component information
Please gather the information we need for your BOM spreadsheet.
N.B. The most important columns are the component manufacturer and the manufacturer's part number. It can be helpful to have the Farnell, Mouser or Digikey distributor part number (which will depend on the distributor). A part description can be a helpful back-up when we cross-reference your materials. A schematic diagram can be helpful too.
3. Enter PCB Gerber details
Fill out the BOM list with your PCB Gerber details. A BOM Template for Computer Aided Engineering (CAE) should contain one line for every individual component. A BOM for quotation should have one line for each component type, even if you're ordering multiples of the same components.
4. Save BOM file as .xls or .xlsx
Please save your BOM Template in an Excel spreadsheet format and not PDF.
5. Upload file
For security reasons, please send your BOM and schematic diagram (if available) to us as a RAR, or Zip file. You can upload the BOM at the bottom of our Assembly Enquiry page (please follow the link) along with your name, company name, email address and telephone number (optional). There is the option to send further details, such as 'circuit quantities required', 'number of leaded parts per circuit' and other general notes, on that page too.
6. Component prices are sourced
We'll load your Excel bill of materials template into our unique automated BOM pricing tool and search for each line of your BOM. We may liaise with you if we feel that equivalent parts are available at a better price.
N.B. We achieve the most accurate results when the supplier or manufacturer part numbers in your BOM are accurate.
7. Receive BOM pricing in 2-4 working days
We cannot give a precise turnaround time for quotes: we are dependent on suppliers responding with pricing for rare or bespoke items, for example. However, we aim to respond with your BOM pricing within two to four working days of receiving it.
For more help or information on how we can help put together the final product, please contact the Newbury Electronics team. Email us at info@newburyelectronics.co.uk or call us on 01635 40347.