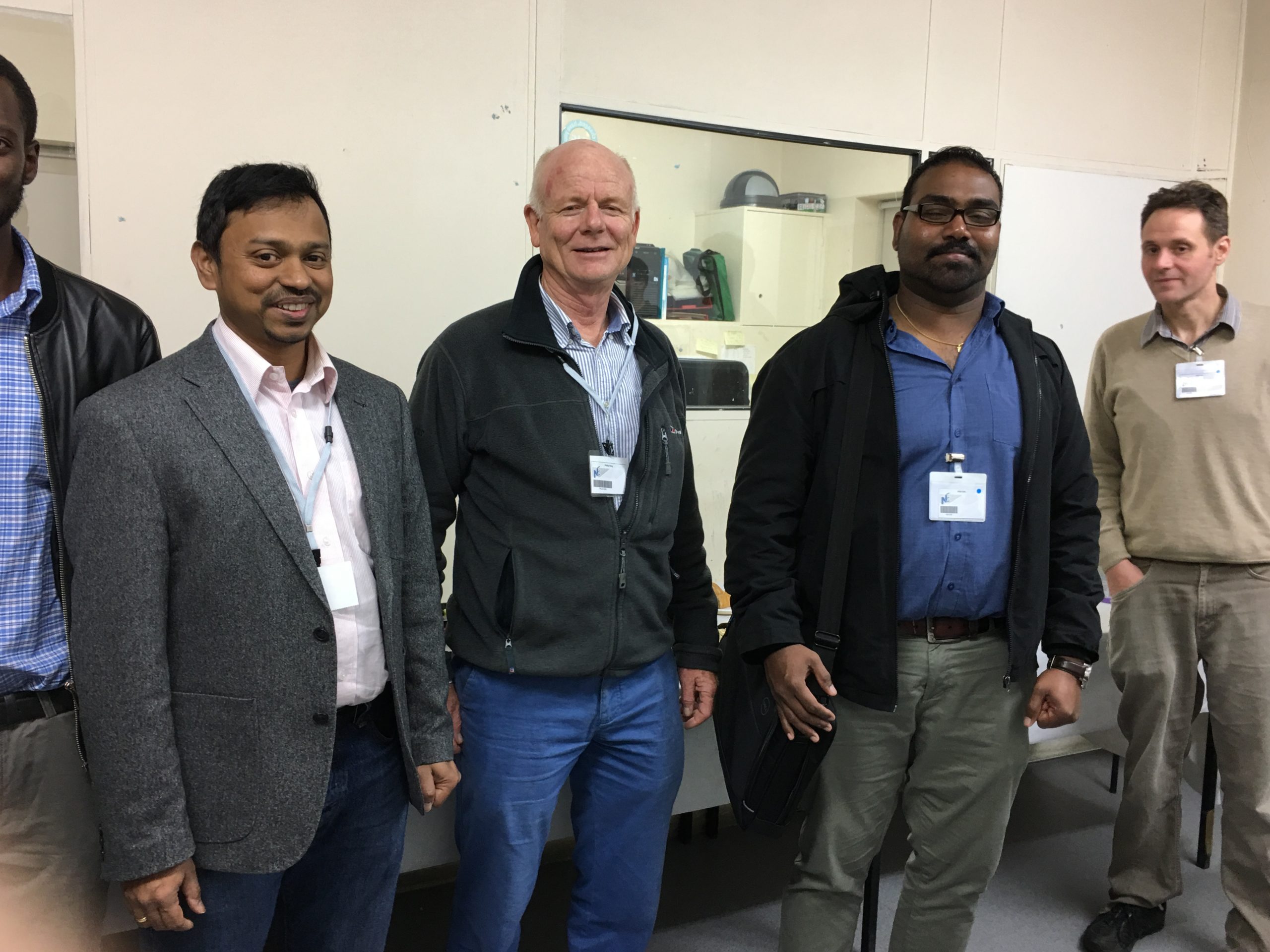 Sep 26th 2017
IET visit and factory tour at Newbury Electronics
Visitors from The Institute of Engineering and Technology came to Newbury Electronics regarding the topic of "What's new in PCB manufacturing and electronic assembly". A factory tour took place, led by Philip King, owner & Managing Director of Newbury Electronics on 14/09/2017. Around 20 visitors attended the tour which lasted about 2 ½ hours with refreshments and took far longer than expected because of the fascination shown by the visitors and their many questions.
The IET work to engineer a better world through integrity, excellence and teamwork. Their membership is wide encompassing and features many key members of the industry.
This tour also involved in-depth demonstrations and explanations on laser drilling of micro-vias, inkjet legend printing, photo-mechanical laser direct imaging, flying probe electrical test, 3D AOI, robotic soldering, laser cut solder paste screen manufacture, fine pitch SMD pick & place line operation, automated first article inspection and x-ray inspection.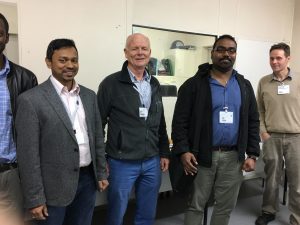 Centre Left, Philip King, Newbury Electronics Managing Director.
Left, Abhaya Sumanasena
Martin Wren-Hilton, Director of Wireless Innovation for TalkTalk and one of the visiting members of the IET said after the event, "Thank you for opening your doors last night and showing us round your marvelous PCB fabrication facility. I learnt a lot! Should I be in need of PCBs, I certainly know where to come."
The event was a big success. Newbury Electronics managing director Philip King said "The evening was a great success, enjoyed by visitors and staff alike. The array of our sophisticated equipment used to make and assemble PCBs seemed to amaze our guests. We had to cut short many of the demonstrations to keep to our time schedule and to stop over-running too much. We will certainly do more evening tours, but only after a few months breather!"