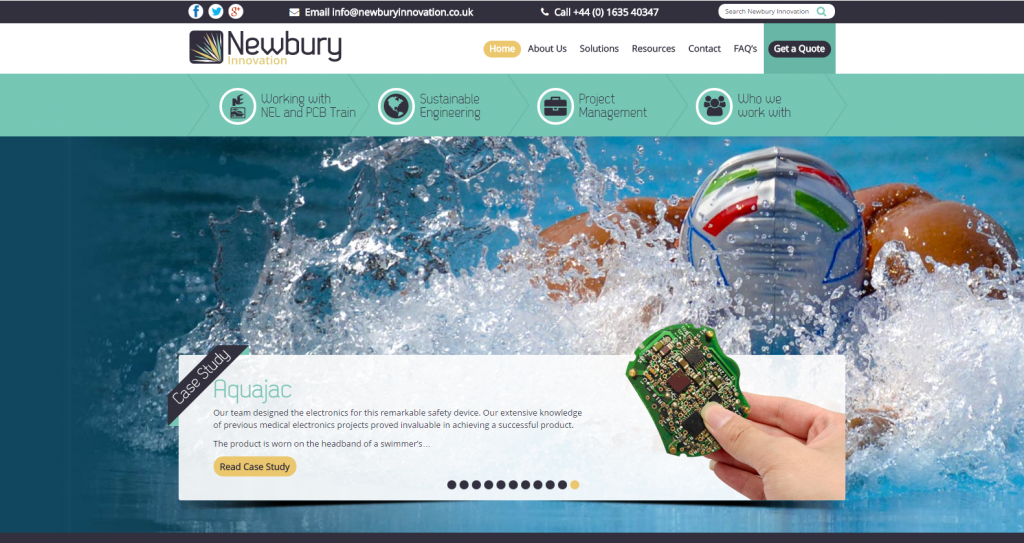 Dec 5th 2014
Introducing Newbury Innovation – Electronic Design Division
We are pleased to announce the official launch of  www.newburyinnovation.co.uk which is a new dedicated website for our electronic design division, Newbury Innovation.
Alongside manufacturing, Newbury Electronics have been providing electronic design solutions for years, but having recognised the increasing importance of the design and development expertise within the company, we have decided to form Newbury Innovation as a new division to allow for considerable growth expansion.
The Newbury Innovation website allows us to better showcase the exciting projects our electronic designers have previously worked on as well as providing useful guides and information for product developers through our resources. The resources section on the new website will be updated with whitepapers which contain useful information on subjects such as CE Marking and Patents for electronic products - information which could save time and money.
With Newbury Innovation, we want to continue providing our clients with an excellent service, and through this we have developed our own web-based project management software. The software will allow our clients to track the progress of their project and see all documentation so they have full transparency of the processes. We are very excited to offer this unique tool as part of our service as we are always looking for innovative solutions to lead the way in the industry.
For more information, please visit the new website at www.newburyinnovation.co.uk.