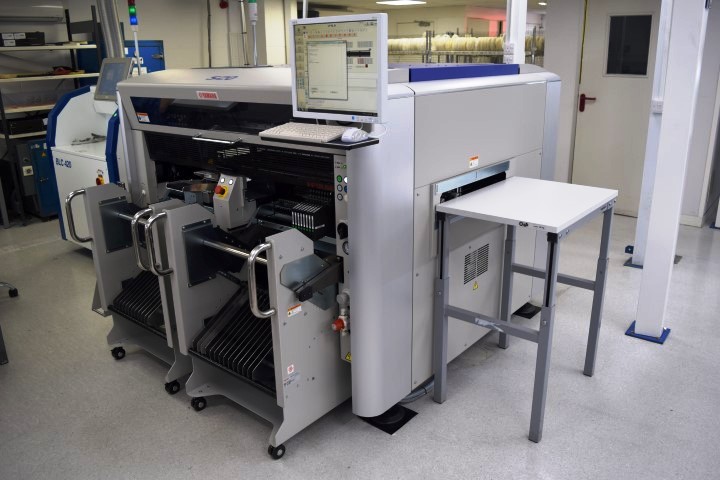 Apr 24th 2019
Newbury Electronics Install Two New Pick & Place Machines
Newbury Electronics delivers further improvements in productivity with the installation of two new pick and place machines.
Estimated 25% increase in capacity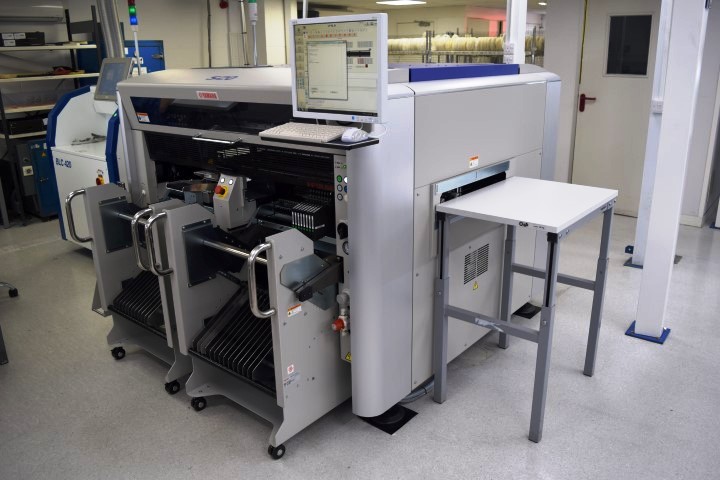 Newbury Electronics' commitment to improving its productivity, whilst maintaining the highest level of production, has received a significant boost this monthwith the installation of two new pick and place machines. This new equipment means that Newbury Electronics will have a complement of ten Yamaha I-pulse M20 and S20 SMD pick and place machines.
John Rowley, managing director, Newbury Electronics; said; "We are delighted that we have been able to upgrade our facilities with these new machines. The old equipment has served us well but we will now be able to unify all feeder set-up, programming, training and maintenance on one machine family type. We anticipate that this will deliver a 15 percent improvement in productivity throughout the SMD placement department. The old, retired equipment was only bought in 2007 and 2010, but now no longer meets the technical demands of our clients. Our two new Yamaha S20 machines will double the speed of placement and meet all known technical needs of our customers in respect of electronic assembly. So, in addition to the 15 percent productivity improvements, we will also realise a 25 percent capacity increase as well."
"The installation of these two new machines means that Newbury Electronics now has one of the largest and most modern contract electronic facilities in the country. Further to that, Newbury Electronics also has the largest compliment of Yamaha i-Pulse M20 & S20 series machines not just in the UK but also in Europe. Year on year our partner has invested in new machines, feeders and other accessories not only to increase throughput but also increase their efficiency," explained Nick Clarke, Yamaha Product Manager at Blundell Production Equipment, the UK distributors for the Yamaha machines.
The Yamaha i-Pulse S20 series has excellent flexibility whilst fulfilling the need for higher throughput. The new high capacity head system addresses the need for faster cycle times and provides ultra-large PCB handling capabilities with higher placement rates.The new head system incorporates six spindles with a wide component handling range and the machine also utilises the same fast change feeder bank and tray handler capabilities as the M20. It has a feeder capacity of up to 180 feeder positions and the optional camera will allow placement of partsfrom 120 mm x 90 mm down to 0.2 x 0.1 mm, fulfilling the current demands on reduced component and ball sizes. For more information please contact www.blundell.co.uk
As featured on Qimtek
https://www.qimtek.co.uk/news/newbury-electronics-delivers-further-improvements-productivity-installation-two-new-pick-and