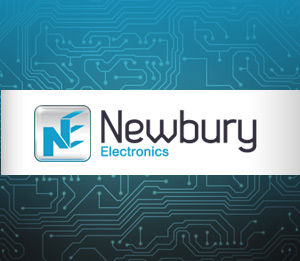 Aug 22nd 2012
New Surface Mount Placement Line
We have just installed a new conveyorised surface mount device (smd) placement line which automatically processes bare pcbs through the solder paste printing process, smd placement, and solder paste reflow. The line is over 12 meters long and has been installed in a new factory unit adjacent to our existing facility.
Philip King (Managing Director of Newbury Electronics Ltd) said "I love production machinery, especially highly productive automatic machinery which takes labour and handling out of the production process. We have been especially careful to make sure the line has quality checks built in. Included is automatic solder paste inspection prior to smd placement. If the solder paste print is good, you are a long way towards getting a good finished assembled pcb. The Yamaha I-Pulse M20 pick and place machine has not only all the usual alignment and positioning checks, but also a camera which checks that the leads on QFPs are straight (co-planar) before it places the QFP. Straight legs avoid the possibility of open circuits caused by a lifted leg not meeting the solder paste. This may result in a poor reflow solder joint. These lines are so productive, we have to ensure that the assembly process functions perfectly."
The line consists of the following equipment:
- Nutek automatic pcb magazine line loader.
- DEK Horizon 03ix in-line automatic solder paste printer with Hawkeye automatic optical paste inspection.
- SMD placer: Yamaha I-Pulse M20, 4 head pick & place machine, 19,000 placements/hour, 25 micron placement accuracy, equipped to place parts as small as 01005, incorporating automatic lead co-planarity detection, with 8 x fast change feeder trolleys
- SMD Convection Reflow Oven Heller Model 1707 MK111
- Nutek automatic pcb magazine line un-loader.