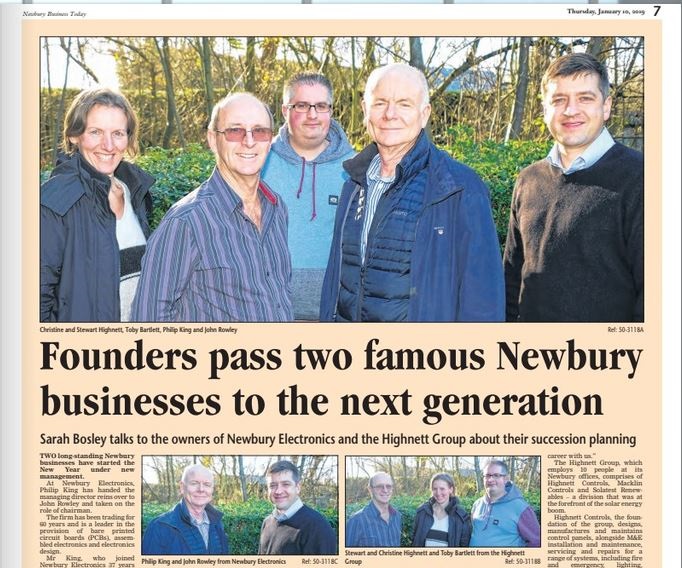 Jan 22nd 2019
Newbury Electronics Featured in Newbury Business Today
Newbury Electronics was recently featured in Newbury Business Today.
Philip King discusses handing over the baton to new Managing Director, John Rowley; "It was quite a lengthy search to find John as we wanted somebody who totally understood the issues that an independent business like ours has...". Read the full interview below:
If you would like to get in touch with the team at Newbury Electronics, please send us an email at mailto:info@newburyelectronics.co.uk or call us directly on 01635 40347. For more updates, follow @NewburyElec on Twitter.