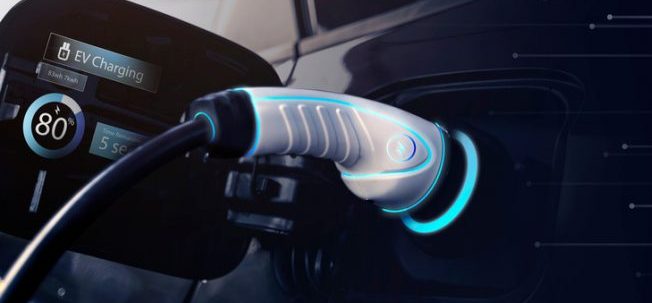 Apr 20th 2022
PCBs and Electric Cars
PCBs are already heavily used across the automotive industry, but what does the impending increase in demand for electric-powered vehicles mean for printed circuit boards?
Current PCB Usage in Vehicles
As people have grown to expect more features and technology in their cars including electric components powering satnavs, multimedia devices and control/information systems, the use and need of PCBs in cars has grown exponentially.
Currently, the focus of modern PCB usage in vehicles is around environmental improvement (including fuel efficiency), security (including airbags), comfort and convenience.
As you'd expect, the usage of PCBs in vehicles is a lot higher currently in higher-end models whereas low-end vehicle models tend to utilise PCBs for more basic functions including wipers and headlights.
Areas you'd now commonly expect to see PCBs used within vehicles:
Digital Displays
Audio/Multimedia Systems
AC Systems/Climate Control
Battery Management System
Steering
Navigation
Engine Management Systems
Electronic components per vehicle were up to 35% in 2020 from 22% in 2000 and set to rise with levels predicted to be at 50% by 2030[1]
With such a range of applications within vehicles many different types of PCBs may be utilised in just one car; single-sided, Flexi, Flexi-rigid, multilayer and many more.
Driving into the Future
The global rise of electric and autonomous vehicles is increasing demand for PCBs due to their role not only in the operation of electrically powered cars, lorries, and trailers but also due to their part in the production of the vehicles.
Here in the UK, Michael Gove's announcement that the sale of new petrol and diesel vehicles will be banned by 2040 has compounded this increase in demand as we see the world power forward with electrical engineering ahead of traditional mechanics.
The production of flexible printed circuits, in particular, is set to see a rise. Compact in design, and optimum in performance, they present an ideal choice for a function where capacity, safety, efficiency, size, and weight are key.
Whether it's circuit boards in more traditional fuel-powered vehicles, or to meet the demand for the growing electric-powered or automated car market, one thing remains the same. PCBs must be reliable, delivering a long service life for vehicle systems and operations.
If you're interested in finding out about how the Newbury Electronics Group can assist with your PCB Fabrication or Assembly requirements contact our team today.
[1] The global automotive PCB market is projected to grow from $6.07 billion in 2021 to $9.96 billion in 2028 at a CAGR of 7.31% in forecast period, 2021-2028... Read More at:-  https://www.fortunebusinessinsights.com/automotive-pcb-market-105577