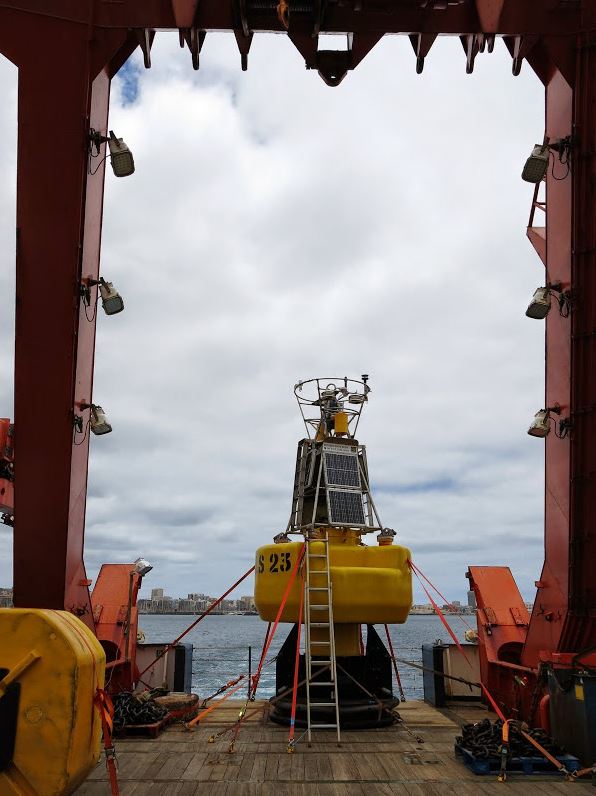 Sep 2nd 2014
Scientists Select Newbury Electronics' PCBS for Mid Atlantic Data Buoy – The Results
Back in July we supplied three individually crafted PCBs to install in data buoys that form the hub of the Porcupine Abyssal Plain Observatory.Two of the PCBs were located in a large buoy which is situated approximately 500 km off the Irish coast. The third PCB was installed in a sensor frame which hangs 30m below the buoys surface.
We worked with Jon Campbell from Ocean Technology & Engineering group at the National Oceanography Centre in Southampton. Having worked with the national oceanography centre for over 20 years, our company has been able to grow and develop alongside the oceanography centre's expanding research.
The newly refurbished buoy allowed real-time data collection to provide a large amount of information on the temperature of the sea, oxygen and CO2 concentrations. Pressurised housing is submerged around the data Concentrator Hub as well as being connected to the buoy via an armoured cable. The heart of the hub can be connected to 12 different sensors where a Persister CF2 micro computer is located. The PCB we manufactured for the project has a diameter of 178mm with a central hole which allows the essential wires to reach the connectors.
The PAP Observatory was deployed to the Atlantic in mid July and has so far been working very well; this is the first time it's been successful in 6 deployments.
Jon Campbell said 'You and your colleagues at Newbury Electronics deserve some credit for this as the 3 boards you laid out and built, control and power much of the system and provide the data telemetry that allows us to monitor what is going on.'