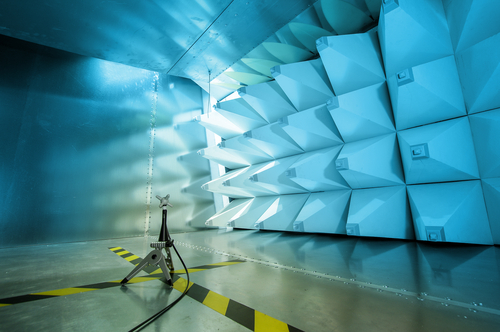 Jul 16th 2014
The EMC Testing Process
If you are putting a new electronic device on the market then you must comply with the EMC Testing rules and regulations; this is to ensure that your product does not interfere with airwaves or are susceptible to them.
EMC Testing Process Free Guide
EMC Testing stands for electromagnetic compatibility, which means a device is able to resist electromagnetic noise emitted by other devices. All electronic devices can give off electromagnetic fields and with the increase of electronic devices such as TV's, washing machines and mobile phones, there is a huge potential for devices to interfere with each other.
To prevent EMC problems in the UK, in 1992 the government adopted a law stating that all manufacturers and importers of electronic goods must ensure that their products are electromagnetically compatible. In our new white paper we discuss the EMC Testing process in depth.
You'll learn:
The definition of EMC Testing
Is EMC Testing expensive?
Who are you? What help you might need?
The application process
Download a copy of our EMC Testing white paper now to learn how to EMC Test your product. Simply complete the form on the left hand side.
Need further help?