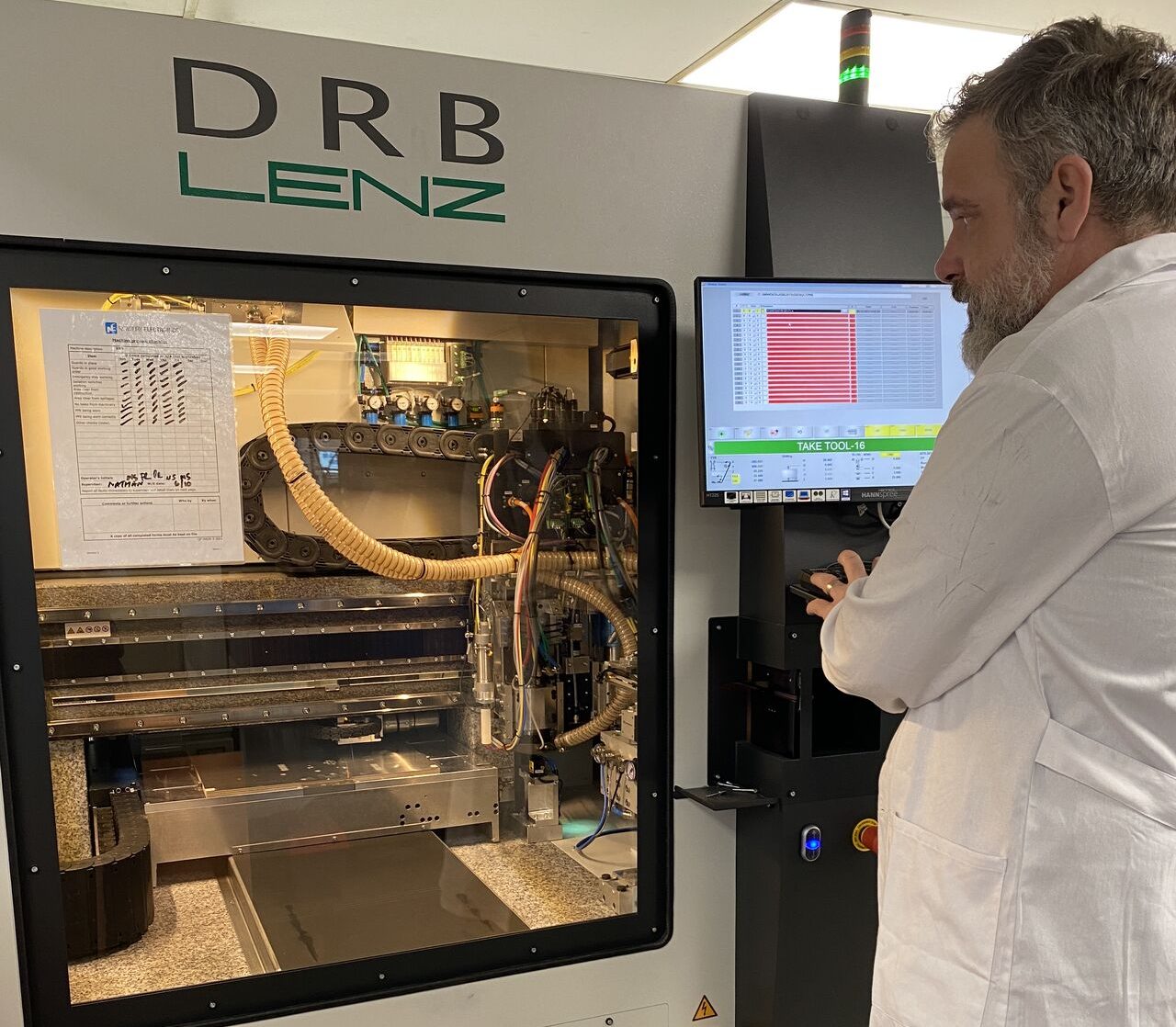 Oct 16th 2023
AWAITING NEW ARRIVAL …. Lenz DRB Drill/Router machines
We are just awaiting installation of two more Lenz DRB drill/router machines.
These drill holes as small as 100 microns diameter with controlled depth if required.
Perfect for blind via drilling.
Machines expected soon. 📅
Pictured here Nathan Still, Manager and part of the Newbury family for almost 30 years.