Mar 8th 2019
Working with a Contract Electronics Manufacturer (CEM)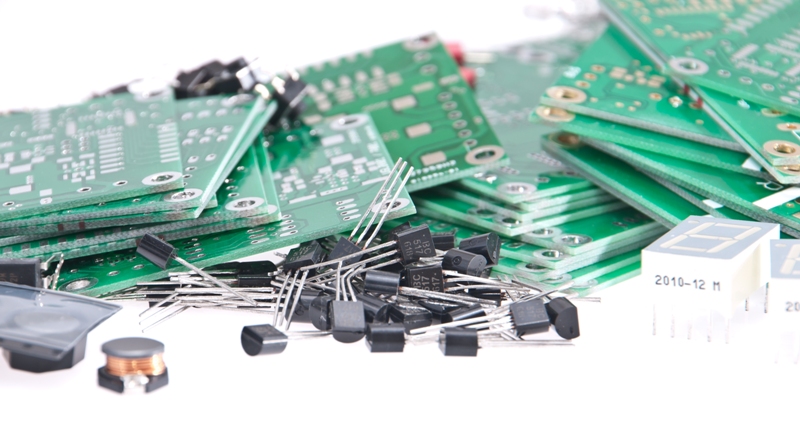 The electronic manufacturing industry is a fast-paced and competitive sector that continues to evolve. The prevalence of the Internet of Things (IoT) across electronic design increases the need to develop devices that are more compact and advanced, and as a result, increases the demand for manufacturing processes that are more efficient and cost-effective. Outsourcing work to a specialist contractor offers many advantages, from cost savings to fast turnarounds, and so contract electronics manufacturers (CEMs) will continue to play a vital role in the electronics value chain, having evolved from their traditional PCBA services to an invaluable strategic partner to their OEM customers. But before we delve into the specifics, let's clarify the differences between each industry position.
What is an OEM?
An original equipment manufacturer (OEM) typically focuses on product development and outsources all or part of their manufacturing process. OEMs own the intellectual property rights to their work but use contract electronics manufacturers (CEMs) and electronic manufacturing services (EMS) to develop their products(s) prior to distribution.
What does EMS stand for?
EMS stands for electronics manufacturing services and is a term used for contract manufacturers who provide design, manufacturing and support services for OEMs. An EMS provider traditionally offers PCB assembly and testing services whilst offering assistance with design for manufacture, supply chain management, through-life services, outbound logistics and distribution. This process can also be known as electronics contract manufacturing (ECM).
What is a CEM?
A CEM or ECM is a contract electronics manufacturing company that makes electronic products as instructed for OEMs. CEMs can produce single components or take on full electronic design and assembly responsibilities. This outsourcing process is common within the aerospace, medical, defence, photonics and automotive industries.
As a leading CEM in the UK, Newbury Electronics has worked with a wide range of companies across a span of sectors as well as many of the top UK universities. We can provide a complete electronics manufacturing service in-house offering product design services, bare board manufacture, tooling and assembly services under one roof. Looking for a quote? Complete our RFQ form today.
What are the benefits of working with a CEM company?

Cost Saving
Outsourcing PCB manufacturing and assembly to an experienced CEM will offer valuable cost-saving benefits. Printed circuit boards are generally the only custom made part in an electronic assembly and the key part in which failure or shortfall in quality can trigger a substantial spiralling of costs. Fixing mistakes can have a huge and expensive impact on business and so the support and expertise of an electronic manufacturing service provider is invaluable. Working with a contract manufacturer will also save you money on labour and equipment as you can keep all areas of design, fabrication and production of your product in one facility. Here at Newbury Electronics, we keep things as local as we can to help reduce lead times and overall costs. We manufacture the PCBs ourselves and use our extensive experience to match our client's needs with the best combination of suppliers.
Quality Control
Quality assurance and order fulfillment is the top priority for any contract electronics manufacturer as it is critical to their overall success. As a result, a CEM will have strict quality control measures in place and multiple capabilities to mitigate risk during the manufacturing process. Newbury Electronics' testing capabilities enhance product quality dramatically. X-ray inspection, AOI, first inspection scanners, flying probe test and much more support our quality assurance process and identify production issues early on. We also invest heavily in our facilities (over £3.5m worth of investment in the last few years) to ensure that we're the best equipped in the country.
Quick Turnaround
By using the most efficient assembly, inspection and testing techniques, contract manufacturers not only ensure the best quality product but they also speed things up significantly. Newbury Group can offer a comprehensive electronics manufacturing service (EMS) in-house for a complete end-to-end service. As a result, we can guarantee fast service, shortening client development cycles for prototyping and get products to market quicker. Our speedy turnaround also facilitates a 'just in time' service for clients minimising the need to hold stock. Additionally, with access to our own technology, we can meet very short deadlines without waiting for third party companies.
Get an Online Quote Today
Complete our quick form and our team of costing technicians will get back to you with a fair quote. Or email us at info@newburyelectronics.co.uk at or call us directly on 01635 40347.